YOUNG PEOPLE ABROAD, THE TRAINING MISSION OF CCEs
For CCEs, this mission consists in providing their knowledge and experience to training institutions in France and internationally, and in promoting Volunteering for International Experience (V.I.E.), which opens the way for young people to carry out missions in French businesses operating abroad.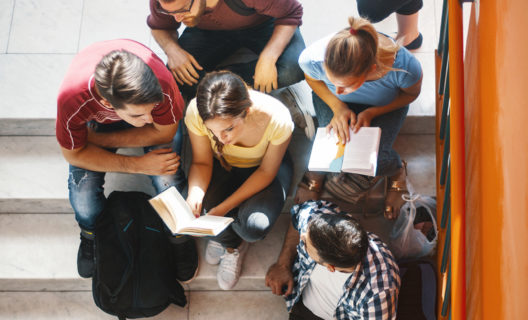 7,000 HOURS OF ENGAGEMENTS AND 360 PARTNERS IN EDUCATIONAL ESTABLISHMENTS
The goal is to drive the desire of young people to get involved in international careers and to put their know-how to work for French businesses. 550 CCEs are engaged in nearly 360 establishments throughout the whole of France, giving personal accounts to illustrate the teachings of professors of international trade by way of conferences-debates and round-table meetings. They are also engaged in tutorial activities. So each year, CCEs carry out more than 7,000 hours of engagements reaching more than 16,000 students, from tech college level to 5-year graduates.
Each year, CCEs award an International Grand Prix to young talents with 2- to 5-year further education degrees in order to reward their entrepreneurial spirit and international flair. This project embraces the commitment of CCEs to create international vocations, to highlight the education of training institutions and contribute to the international development of French businesses.
PUBLICATIONS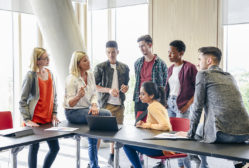 In order to help young people to build a career path and move into the international field, CCEs create tools and thematic guides such as the Guide to International Careers supplemented each year by numerous new professions (https://www.guidemetierscce.com/).
Are you an educational establishment that would like a CCE engagement?
Please feel free to contact us using the form below: