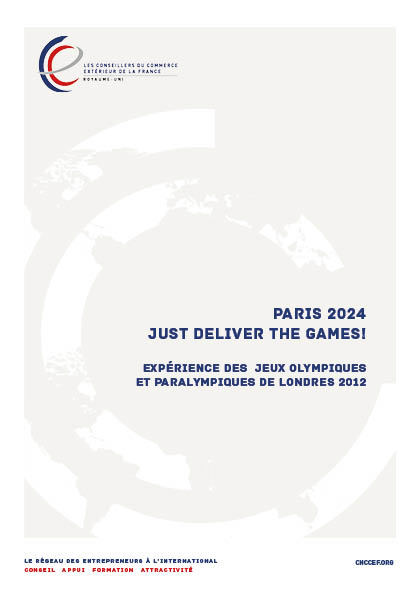 PARIS 2024 – JUST DELIVER THE GAMES !
Rapport - Etranger - 1 Sep, 2018
Share
Download
This report relates the experiences of CCEs from the UK Committee of French foreign trade advisors gained with the 2012 London Olympics. Its objective is to serve as a practical guide to organisers of the future Olympic and Paralympic Games in Paris 2024.