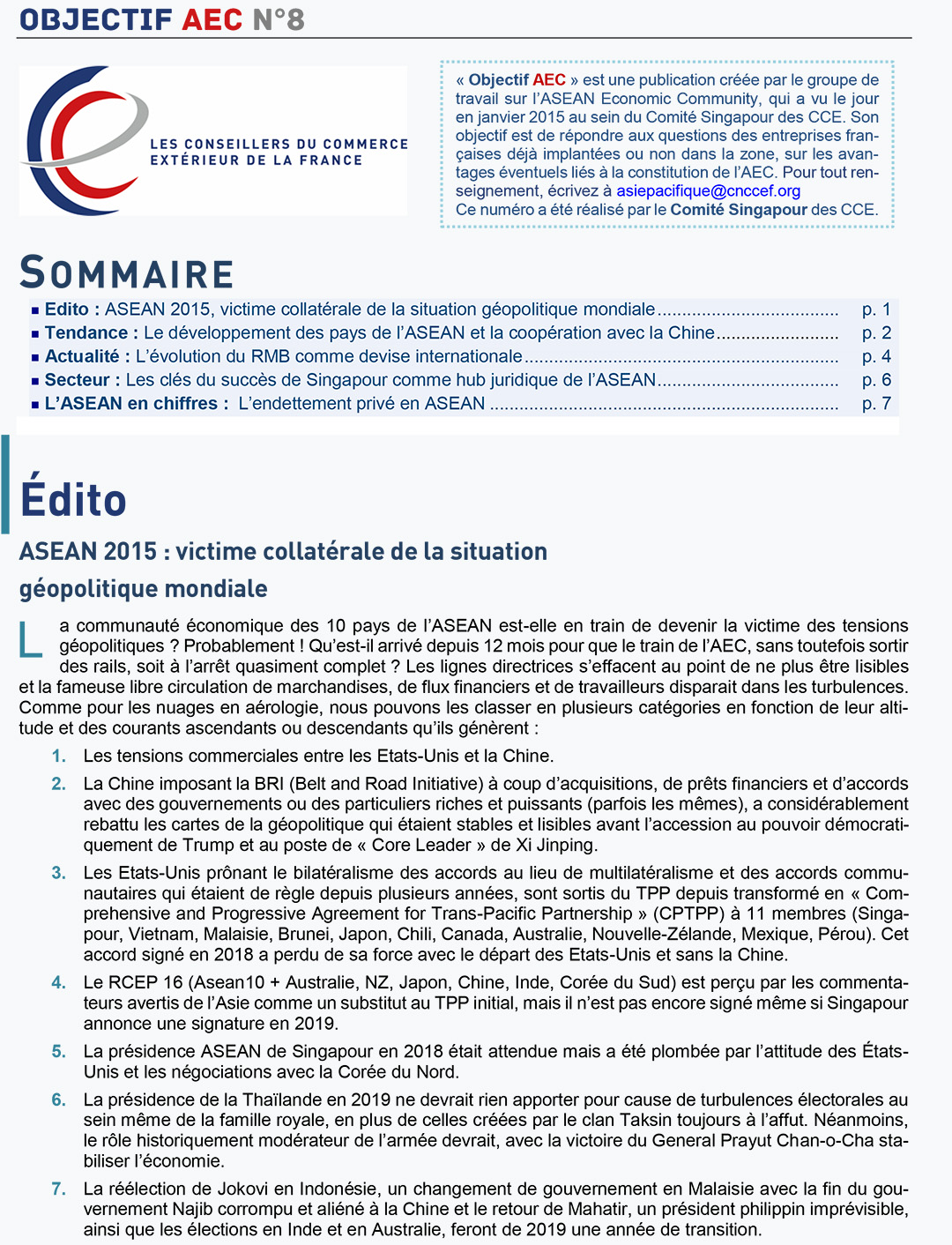 Objectif AEC n°8
Publication - Asia - 12 Jul, 2019
Share
Download
The latest publication of the letter "AEC Objective", produced by the Singapore Committee of the CEC, has just been published with the summary:
Editorial: ASEAN 2015, a collateral victim of the global geopolitical situation, by Michel Beaugier
Trend: The development of the ASEAN countries and cooperation with China, by Geneviève Barré
News: The evolution of the RMB as an international currency, by Pascal Lambert
Sector: Keys to Singapore's success as Asean's legal hub, by Lisbeth Lanvers Shah
ASEAN in Figures: Private Debt in ASEAN, by the Singapore Regional Economic Service
"AEC Objective" is a publication created by the ASEAN Economic Community Working Group. This group was created in January 2015 within the Singapore Committee of CCEs to answer questions from French companies already established or not in the area, about the possible benefits related to the constitution of the AEC.
All contributions by means of notes, briefs and general or sectoral comments are welcome to the email address: asiepacifique@cnccef.org.