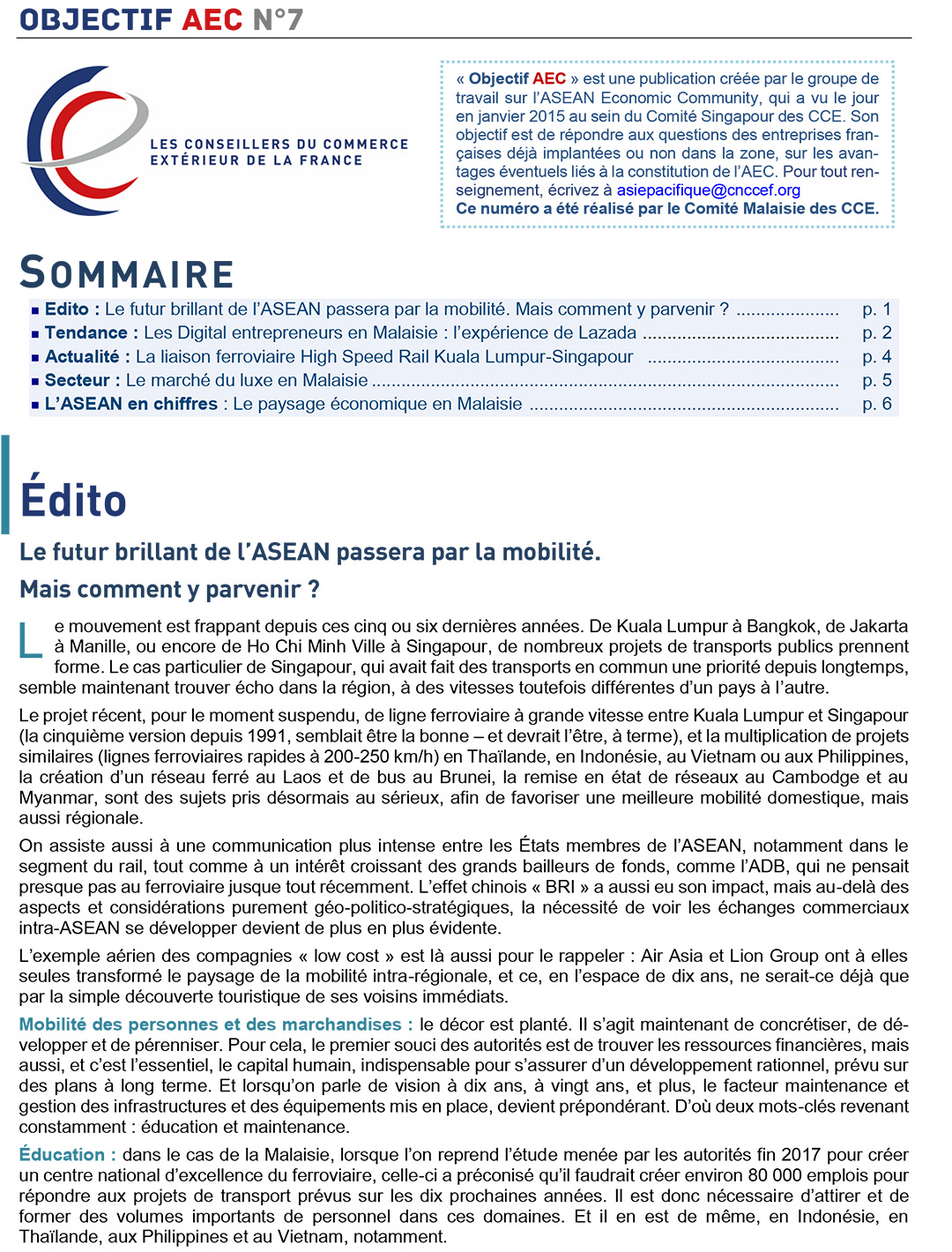 Objectif AEC N°7
Publication - Asia - 15 Jan, 2018
Share
Download
The latest issue of the letter "AEC Objective", produced by the Malaysia Committee of the CEC, has just been published with the summary:
Editorial: The bright future of ASEAN will go through mobility. But how do you get there? by Milko P. Papazoff
Trend: Digital entrepreneurs in Malaysia: the experience of Lazada, by Christophe Lejeune and Vinciane Le Moing
News: High Speed ​​Rail Kuala Lumpur-Singapore Rail Link, by Jean-Pierre Bergoend and Jérôme Bellemin
Sector: The luxury market in Malaysia, by Anne Flogny
ASEAN in figures: The economic landscape in Malaysia, by Jean-Philippe Arvert
"AEC Objective" is a publication created by the ASEAN Economic Community Working Group. This group was created in January 2015 within the Singapore Committee of CCEs to answer questions from French companies already established or not in the area, about the possible benefits related to the constitution of the AEC.
All contributions by notes, briefs and general or sectoral comments are welcome to the email address: asiepacifique@cnccef.org
Or on the Twitter account @Les_CCE #ObjectifAEC